Whatcha Got For Me?
Red Rose has offered you plenty of tea cards and albums at the end of a series. Sometimes they offer you other things via the same type of coupon system. Turn in a few proof of purchases, part with a little $$$ and send it along with the form to Red Rose for your reward.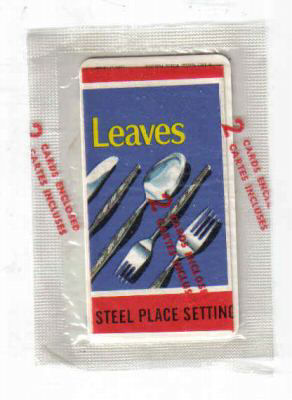 Around series 13 and into series 14, they decided to start selling silverware. The coupon was typically found in with cards in a cello or would get packed in the box with the cards. This is a silverware coupon in a cello.
Thanks to Terry Gomes, we see that there was a pocket camera coupon issued sometime around the time of the last series (Indians of Canada, remember?) I have never seen it before and he said that he purchased it sitting alone in an opened cello.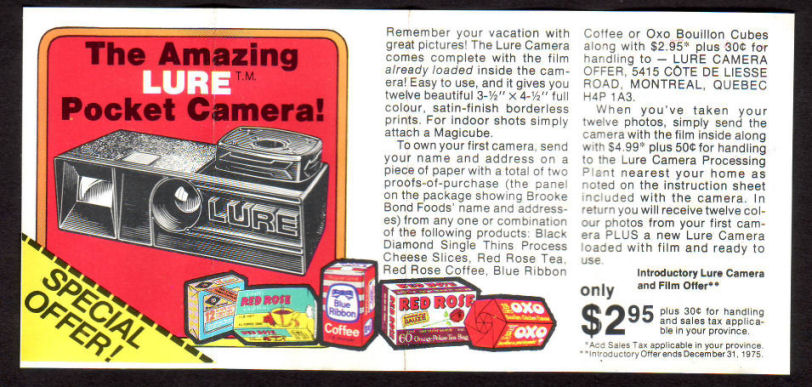 Pocket Camera Offer that ended in December of '75

So did the coupon get issued with series 17 or did it show up after? Does anyone know? Both Terry and I want to know.

Either way, thanks go out to Terry for keeping us in the loop with this cool coupon!


Last modified: April 22, 2019