What are the Fish Variations?
There are several.... no, there are only a few... no, there is only one fish issue. Not much variation here. It says "of a series of Thirty-Two cards" and has the familiar Tuckfield's Teas Ty-Nee Tips Orange Pekoe Tango bottom text bar on the back. Anyway, here is what your card looks like.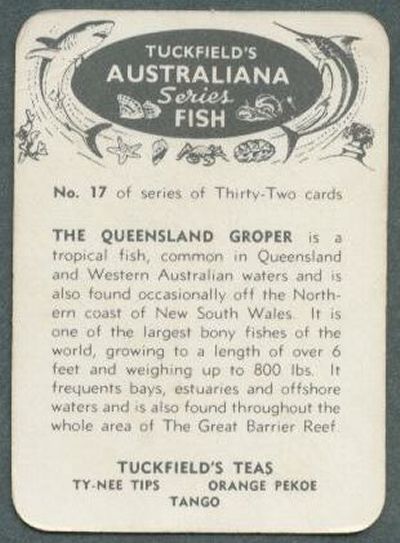 Terry designates the 32 fish card issue as a type 2B.
Yes, an album was issued that holds all 32 cards. It is titled "Tuckfield's Australiana Cards Fish Series Album". Let's get a picture out here, eh?