What are the Wildflower Variations?
Ummm, errrr.... hmmmm. Actually, there are no variations. Sorry old chum, there is the one set of Wildflowers by Diedre and that is it. Did I mention that there is a wall chart? Well, there is. Thanks to Sue Walter for smartening us up on that one. The chart is a bit boring by Brooke Bond standards but it is a wall chart nonetheless. Anyway, here is what your card looks like.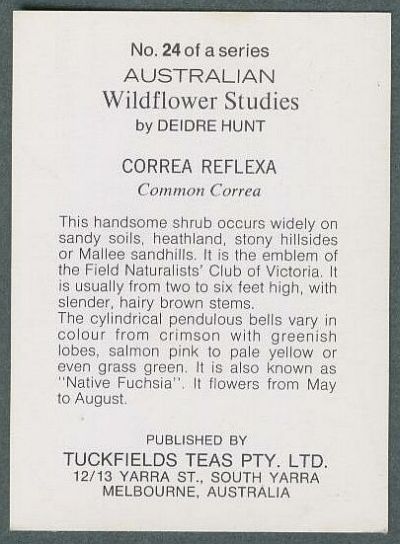 Terry designates the wild flowers issue as a type 2A.