Painter of Wildlife and Marsh Scenes
Maynard D. Reece is best known for his waterfowl depiction. He has illustrated several books and has won an unparalleled total of five Federal Duck Stamp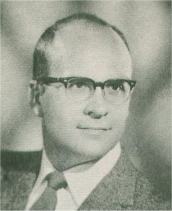 competitions over a period of forty years. As both a writer and illustrator, his most memorable books are "The Waterfowl Art of Maynard Reece" and "The Upland Bird Art of Maynard Reece." The range and variety of Reece's work are matched only by the variety of the waterfowl species he paints and the ranges of the continental flyways they traverse. The success and tradition of Maynard Reece's art has made his work the standard for North American waterfowl art. The art of Maynard Reece brings the wetlands to life. He brings a lifetime of experience to his art based on the many years in the field observing, sketching and painting.
Mr. Reece was the son of a Quaker minister. His interests and abilities spring from a childhood of country living. Jay Darling took on the role of mentor for Mr. Reece when he worked at the Department of History and Archives in the museum at Des Moines, Iowa. During the war, Reece worked as an artist and photographer for the Signal Corps. He returned to the museum after the war. Reece became a free-lance artist in 1951.

His work has appeared frequently in prestigious magazines; he was 1973 Ducks Unlimited's Artist of the Year and honorary trustee of the organization; his paintings have been regularly included in the Leigh Yawkey Woodson Art Museum's "Birds in Art" show, and he was honored as Leigh Yawkey Woodson's 1989 Master Wildlife Artist; he has won two awards from the New York Art Directors' Club; he was commissioned by the government of Bermuda to design their indigenous wildlife postage stamps.
Reece is a dynamic artist who is never satisfied; as he says, "I'm just beginning to see what is possible."
Stats: Born in Arnolds Park, Iowa in 1920. Currently living in Iowa and is active in environmental conservation. Medium: Prints on paper are the bulk of the artwork currently available.
---
Research for this write-up was obtained from the following sources:
http://www.watsonswildlife.com/reece.htm
http://www.askart.com/biography.asp?ID=24115
http://www.artbarbarians.com/gallery2/main.asp?artist=117
a paper written by Dave Huebert titled "The Canadian Brooke Bond Series"