This Set of Tea Cards was Issued in the 21st Century!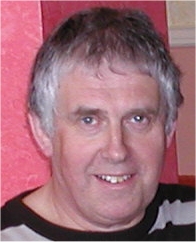 Suffolk Maid's done something you do not see any more. I'd tell you what it is but I don't want to get too far ahead of myself. A good friend is going to help me with this one. Dave Curtis has the news.
Dave says:
Butterworth & Son are based in Bury St. Edmunds in Suffolk UK. It is very near RAF Mildenhall, which many American Air Force personnel will know as one of the English air force bases.
They sell many varieties of tea under the Suffolk Maid name, Breakfast, Earl Grey, Peppermint, to name a few.
There are two other sets as well. Historic Bury Saint Edmunds, a black and white photo set and History of the Suffolk Regiment - a beautiful Military colour set. The black and white set had 12 cards, the Military, 20 and posters were produced to put them on. This is the only tea company in the 21st century to put cards in tea in the U.K. and should be congratulated.
The set consists of 12 cards and another 6 at a later date.
Wow! Great update. Thanks Dave! The second set is now out. On the back at the top they say "Series 2, nos. 13 to 18" and are of the same great quality as the first 12. And don't forget that the Land Rovers are out there now.
Update! For 2016-2017, they did it again! An airplane series of 25 cards. The series is called "Airborne Over East Anglia"...
It's nice to know that someone in the UK is carrying the torch. We just lost Tuckfield in Australia and now we only have Suffolk Maid in the UK. When am I going to get someone in Canada or the US for me? L I know, keep dreaming Bill!
Again, thanks to Dave for the update on current issues in the UK. Also thanks for the wonderful scans. Here are two of the twelve cards. Nice stuff!