Suffolk Maid Tea Card Issues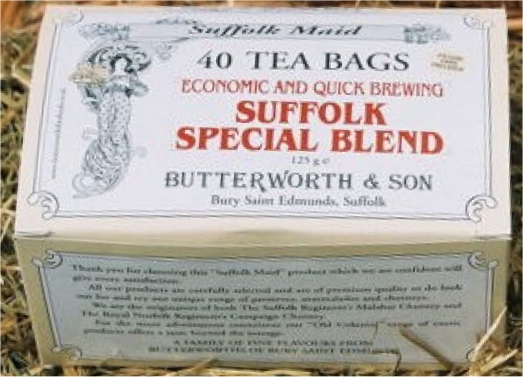 Butterworth & Son is a Suffolk, UK food company. They offer Jams and Marmalades; Salad Dressings; Mustards; Chocolates; Chutneys; Coffees; and Teas. I had never heard of Lemon Chocolate before checking them out but it sounds tasty. OK, I have heard of and tasted Terry's Orange flavored chocolate and that is definitely a yummy blend so I bet lemon is another crowd pleaser.
The tea company is called Suffolk Maid. They are still doing something you do not see in this day and age. I won't get too far ahead of myself. A good friend is going to help me with that one. Dave Curtis has the news about the Suffolk Steam Railways set as well as the new Suffolk Regiment Land Rover series.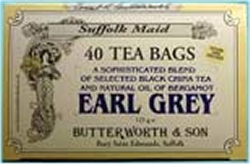 So what has Suffolk Maid issued for tea cards? Where are they issued? Well now, let's see what we can find for answers.
In the past, I would have given you my best guess. No need any more. Butterworth makes it easy by posting it on their website. Here is a link to their section on picture cards. You can buy previously issued cards and albums here as well as the current Land Rover model. There are four sets of cards from Suffolk Maid and they hail from the UK, Suffolk in particular.

Suffolk Maid Tea Card Issues

Series Name
Quantity
Notes
Date Issued
Historic Scenes of Bury Saint Edmunds
12
Black and White Photo Set With Folder
1993
The History of the Suffolk Regiment
18
Color Set With Poster
late 1999
Suffolk Steam Railways
12
Color Set With Folder
mid 2006
6
Series 2, nos. 13 to 18
2009
Suffolk Regt. Land Rover Series
6
Color Set With Album and Models
2011
Check out Dave's observations and see a card or two. Click the Suffolk Steam Railways series or Land Rover series listed above or look on Butterworth's site.