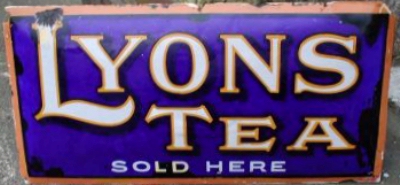 J. Lyons and Company was known for their Tea and also their Ice Cream. The tea was the Lyons brand and the ice cream was Lyons Maid. Actually, they made a lot of different foodstuffs including a lot of desserts. If you want to do more research into J. Lyons, the company, there is an excellent site listed below.
David Lawrence's web-site.
Memories of J. Lyons and 26 years employed in Teashops and Lyons Bakery
For a while, this link had to be removed as we were giving David a bit too much traffic. I am thrilled to report that he says to put it back up. Thank goodness for new and better providers. Also thanks to David, you have a great site and we have people who want to get there from here!
There are two other sections to explore as well.
Don't forget that although they primarily issued in England, a few series were issued in Canada as well.