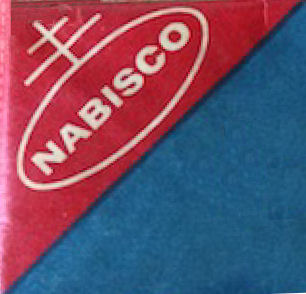 Nabisco is a brand recognized around the world. Their foodstuffs include breakfast, snacks and desserts to name a few. Most of the arenas Nabisco sells in are quite competitive and they do what it takes to get attention to their products. This includes adding premiums to the mix. Sometimes a wax dinosaur... 3D glasses... or a decoder ring... oh yeah, and collector cards. Well where can we find these collectable items? I suspect there are many more localities to consider but I can confirm...
Australia
Canada
Great Britain
United States
When we collect Red Rose tea cards, Nabisco cards seem to always show up in a pile or two. At least for me I see them pretty often. It makes sense that tea and cereals back in the 60's both gave kids collector cards that interested them.
Although so many other great things were offered in the cereal boxes, we are focusing here on premium cards. With some help from Terry Gomes, we have a pretty good idea of what was offered in Canada. He tells me there might be a few more series but they are quite uncommon. Lets get the main ones out there.
Although some of the series for the other locales will be touted, for now we will just be doing the Canadian cards from Nabisco.
So let's line them up again and check them out in detail.
Australia - not yet
Canada - Eight card sets issued in Canada
Great Britain - not yet
United States - not yet
Don't forget that although they primarily issued in England, a few series were issued in Canada as well.