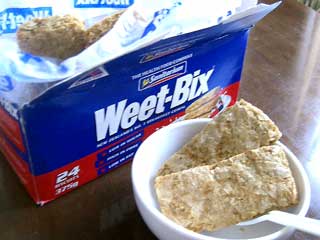 Weet-Bix is well known in Australia as a cereal company. Also as a prolific issuer of promotional cards. I call over 120 sets from 1942 to 2002 pretty prolific.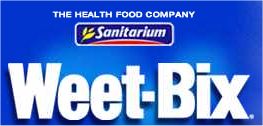 The parent company is Sanitarium. I certainly don't pretend to be a resource for all things Australian but in the US, we take our crazy people to a sanitarium. Maybe you'd have to be crazy not to try Weet-Bix! Yeah, that's it. Actually, according to the web site, it means "learn to stay well." If you wish to go to the Weet-Bix site down-under, just click the image to the right.
So what premiums did Weet-Bix issue? Where were they issued? Well now, let's see what we can find for answers.